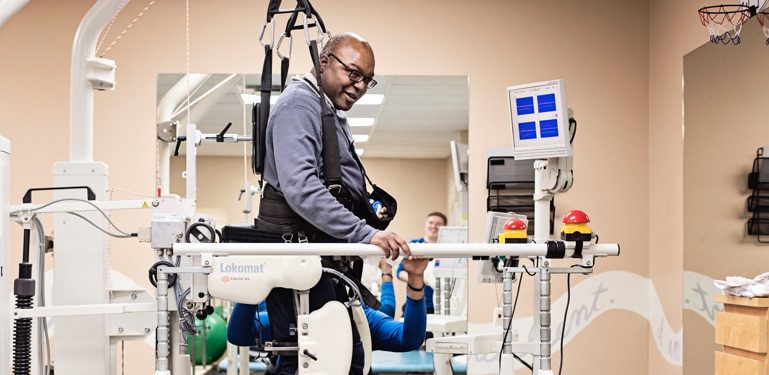 Physiotherapy Treatment for Neurological Disorders
Neurological rehabilitation can be effective for people who have had: stroke, brain trauma, Parkinson's, Spinal-cord injuries, balance disorders, Multiple Sclerosis. It's also utilized to improve balance and coordination, improve muscle strength and tone and promote independence (walking, sitting, chair transfers etc).
A physiotherapy treatment plan will use specific therapeutic exercises designed to improve balance, coordination, strength, flexibility, cardiovascular function and overall mood. There are specific exercises designed to activate the muscles affected by the nerves. The goal of neuro-  is to make the nerves relearn and maximize their functionality.
At Team Theraputix, we specialize in the rehabilitation of Neurological Disorders such as Spinal-Cord Injuries, Post-Stroke, Traumatic Brain Injuries, Cerebral Palsy, Multiple Sclerosis, Parkinson's and many more.
With our state-of-the-art technology and our experienced therapists, Team Theraputix offers the most advanced approach to rehabilitation and wellness!
Here are just some of the cutting-edge technologies that you can expect at Team Theraputix: